2019 Foster Jackson Jones Family Reunion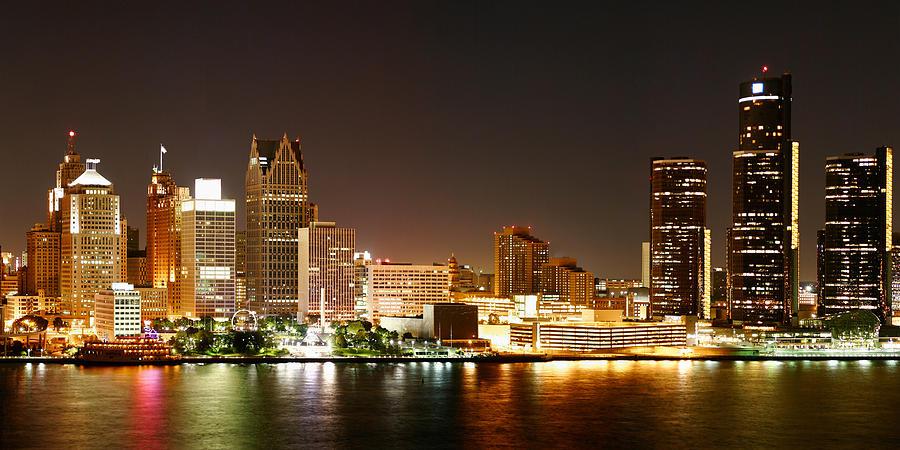 Dear Foster Jackson Jones Family,
It is my pleasure to send you this wonderful letter detailing the information for our upcoming family reunion in Detroit, MI! We as a committee, team, and crew have worked diligently and hard to put together a reunion that is sure to be fun, exciting, and memorable. In the process of putting this event together we had a vision of a reunion that incorporated impressions of our past reunions, what we would refer to as "the good ole times", one that debuted new ideas that would be used for family reunions to come, all whilst still maintaining our FJJ standards and obeying the established bylaws.
In this letter you will find details about hotels, activities, events, and other miscellaneous items as well as the official registration form. Though you have put your trust into the committee in planning this event for us, at the end of the day we still value all input, suggestions, concerns, and questions, so please feel free to reach out to the committee to have them addressed as we prepare for this weekend, this is one you will not forget!
Vincent Butler, Chair
FJJ committee Detroit, MI
IMPORTANT DATES & PAYMENT INFORMATION
REUNION DATES: Wednesday, July 3, 2019 – Sunday July 7, 2019
PLEASE HAVE ALL REGISTRATION FORMS & PAYMENT IN BY JUNE 10TH 2019
Checks, money orders, and registration forms should be mailed to the treasurer:
Taryn Butler
5608 Linsdale St
Detroit, MI 48204
PEASE INCLUDE THE REGISTRATION FORM ON PAGE 6.
Please be sure to send registration forms to ensure proper head count for food, t-shirts, and name tags!
* IF YOU SEND IN MONEY BY ELECTRONIC METHOD PAYPAL OR CASH APP (SQUARE CASH) WE STILL NEED REGISTRATION FORMS.
You may send registration forms before payment to add to our headcount.
Send registration forms via MAIL or EMAIL to FJJFAMILY@GMAIL.COM
Hotel Information is located directly below Registration Fees.
Schedule
Wednesday July 3, 2019
(Courtyard Detroit Downtown Marriott)
Registration 8 am – 12 pm
Location: FJJ Hospitality Room
Free time explore the city!
Thursday July 4, 2019
Family Picnic 2 pm – 9 pm
Location: Belle Isle
Catered by Rose Catering Inc.
Events:
Tug of war
3-legged race
Water balloons
Motor city Talent Show Talent 4pm
-must bring costumes & pre-register
Auction
Other fun family games!
Friday July 5, 2019
Free time explore the city until the banquet!
Banquet/Dinner Dance
Location: Detroit Princess Boat
Loading at 6 pm (PLEASE be on time the boat will not wait on you)
Departure at 7 pm
Arriving back at 10 pm
Saturday, July 6, 2019
Doing it in the D – All day open events
Visiting the 3 casinos (2 hours each) https://www.motorcitycasino.com/Home http://www.greektowncasino.com/ https://www.mgmgranddetroit.com
Detroit Riverfront http://www.detroitriverfront.org/
Charles Wright Museum - Underground railroad
Eastern Market shopping
Bar on Wheels (B.Y.O.B) www.detroitrollingpub.com
The Punch Bowel Social www.punchsocial.com
Final Family meeting
Location: Hospitality room
Time: 9 am
Sunday, July 7, 2019
Check out! Safe Travels!
Thank you to all the family for coming together to make the 2019 Family Reunion a success while Doing it in the D
Registration Fees
0 – 5 years old $30
6-17 years old =$90
18+ years old = $120
These fees will include the following
-Banquet/Dinner Dance
-Picnic
Hotel Information:
Courtyard Detroit Downtown (Marriott)
333 East Jefferson Avenue
Detroit, Michigan 48226
1-313-222-7700
Book your rooms for the Foster Jackson Jones Family Reunion
Rate: $149/night plus taxes and fees.
Check in time: 4:00PM. Check out time: 11:00AM
Deadline is June 17. 2019. Please call for availability. The number of rooms are limited.
For a more detailed look at the hotel information, please click Here

Registration Form
Registration fee listed for each attendee will include food for each scheduled event (banquet, picnic, and hospitality room), 1 t-shirt, and welcome bag.
Name (head of household): ____________________________________________
Address: ___________________________________________________________
Phone # ___________________________________________________________
Email: _____________________________________________________________
FOR THOSE ATTENDING PLEASE FILL IN THE TABLE
| | | | |
| --- | --- | --- | --- |
| Name (name tag) | T shirt size | Age | Fee (page 6) |
| Yourself: | | | |
| | | | |
| | | | |
| | | | |
| | | | |
| | | | |
| | | | |
For checks and money orders send to address listed on page 2.
For debit card payments make payments to PayPal or Square Cash app listed on page 2 and provide confirmation # if you are given one.
PayPal confirmation #: ____________________________________________
Contact Information
Vincent Butler, Chairman
313-477-9322
Email: vincentobutler@aol.com
Rick Foster, Chairman
Phone # 313-989-6220
Tonia Millner, Co-Chair
Phone # 248-943-3886
Email tonial.millner@gmail.com
Taryn Butler, Treasurer/ Social Media Admin
(313) 329-8289
Mark Butler, Sergeant of Arms
Phone #313-974-4231
Lee Moorehouse, Detroit Liaison
Phone # 734-934-8299
General inquires, comments, questions
FJJFAMILY@GMAIL.COM