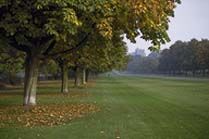 FROM:
THE DESK OF JULIA FOSTER LINDSAY
RECORDING SECRETARY FOR THE FOSTER, JACKSON & JONES FAMILY REUNION MEETINGS
December, 2006
Hello Family Members,
As many of you know, at the Family Reunion held in Buffalo, NY, 2005, I was elected Recording Secretary. It is my pleasure to serve in this capacity. Weslier Moorehouse (Lee) was elected Assistant Recording Secretary. Minutes of the reunion held in Buffalo will be presented at the 2007 reunion.
I hope everyone is having a wonderful year thus far and will include the next reunion in your plans for 2007. Although, I've had a busy year, myself, I am getting worked up already for the next family reunion. It is important for us to value our heritage and to promote family unity, especially with young family members.
Now, I ask you to note the dates and location for the 2007- Foster, Jackson & Jones Family Reunion: Friday, Saturday & Sunday, July 20-22, 2007, in Columbia, South Carolina. Jesse Foster & Committee will be the reunion host. A letter containing all the information you will need to make arrangements to register for the reunion will be mailed to family members very soon.
Those who received my letter regarding a reunion souvenir journal/ booklet, please be reminded that the deadline date to submit your ads and your picture(s) is December 31, 2006. In order for this project to be successful, I truly need your support. Those who did not receive the letter requesting consideration of purchasing an ad(s) to be place in the booklet, please contact your State Chairperson or you may contact me at 202/554-2054.
I look forward to seeing your friendly faces in Columbia, 2007.
Submitted by
Julia Foster Lindsay